TAKE ON THE ULTIMATE AUTOIMMUNE RESET™

An education-based online course that teaches you holistic principles to help improve autoimmunity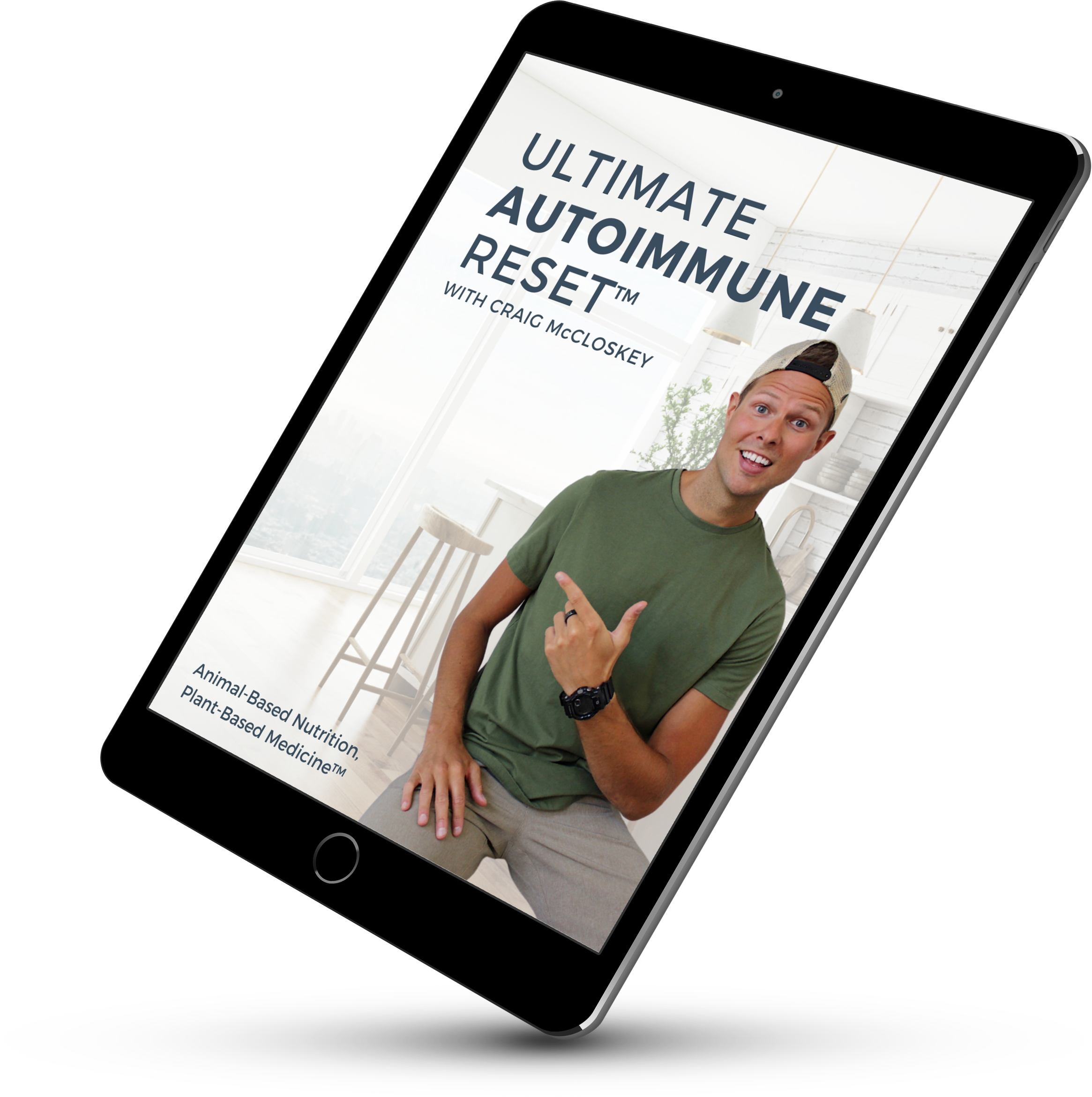 Is Autoimmune Disease
Lowering Your Quality Of Life?

Inside this fun and interactive online course course we walk you through the easy to understand basics of what autoimmune disease is, so you can learn how to address the underlying root causes of your health problems, and not just treat the symptoms you're experiencing.
Inside this course you will have lifetime access to a detailed and scientifically-formulated program, created by Craig McCloskey, MCHC & Bethany Paszkowski, RDN, CPT

LISTEN TO OUR SUCCES STORIES
After going through our advanced program, Asher started seeing health differently. His energy levels sky-rocketed, he burned fat, and sculpted a nice amount of muscle mass. But most importantly, he learned the tips he can apply to create health the rest of his life. Watch the video below to hear how Asher changed his life.
Craig McCloskey is a graduate of The Pennsylvania State University, where he received his Bachelor's of Science degree in Nutritional Sciences as well as a minor in the study of kinesiology. While attending Penn State he was a dual-sport collegiate athlete, playing baseball and swimming, and spent his summers off as an ocean lifeguard on the Eastern Shore.
Additionally, Craig attended the Institute of Transformational Nutrition where he received credentials as a Master Certified Health Coach, specializing in weight loss, autoimmune diseases, digestive health, cancer, diabetes, and more. The institute provides professionals with the scientific study of human health through a lens of holistic wellness including biological, psychological, and spiritual areas of life.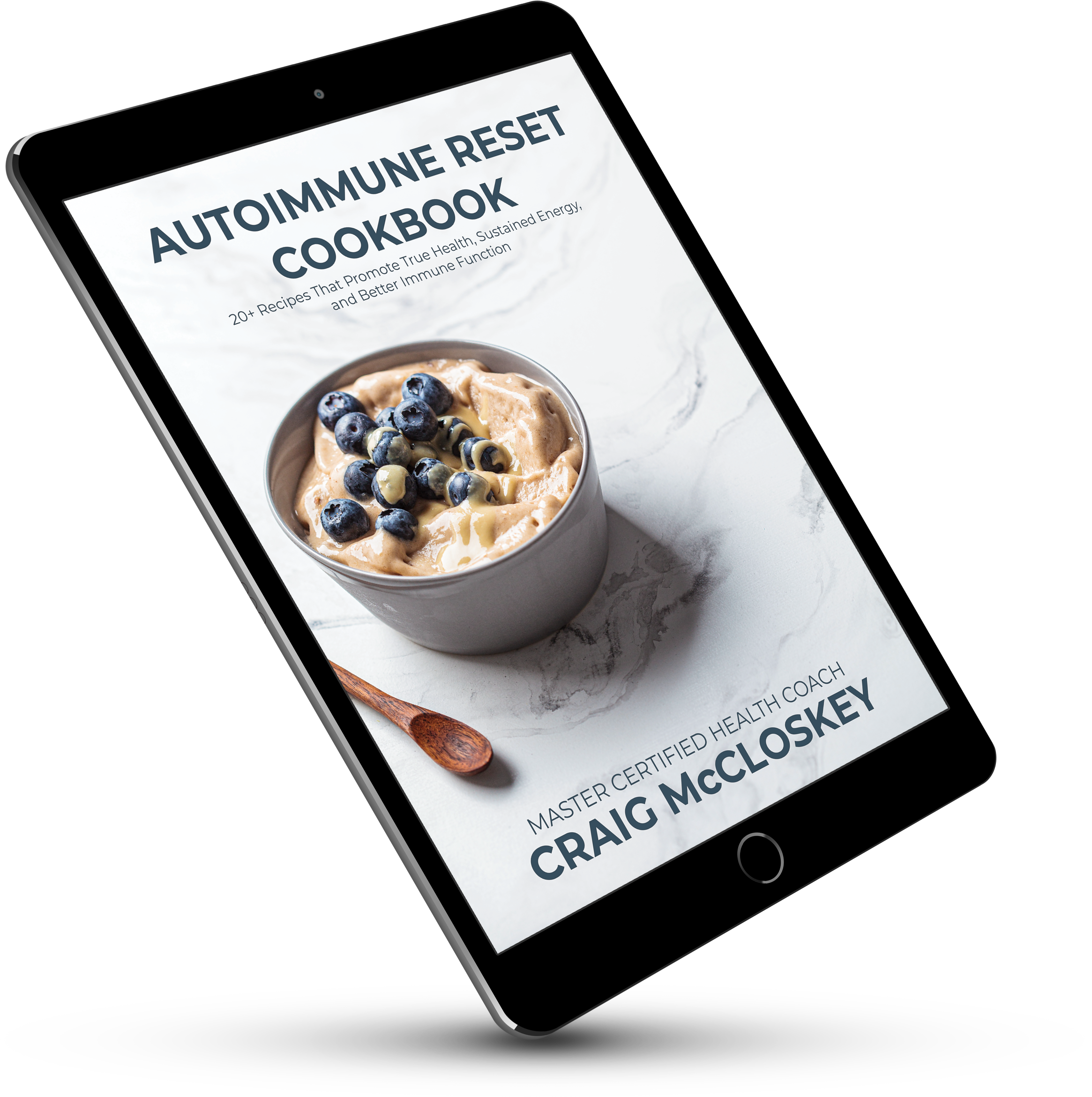 A Dietitian Approved
Autoimmune Cookbook

You'll receive a PDF version of our 40+ page animal-based cookbook that takes the guess work out of eating healthy and helping to reset autoimmune disease symptoms. We've done the hard work for you, all you have to do is cook and enjoy the delicious recipes. Inside this printable PDF you will have all you need to make eating healthy easy!

Certified Personal Trainer Formulated Workout Guide
Inside this workout guide you will receive three of our favorite workouts from our 30 and 60 day programs, designed to help you learn the basics, maximize your energy levels, and burn fat!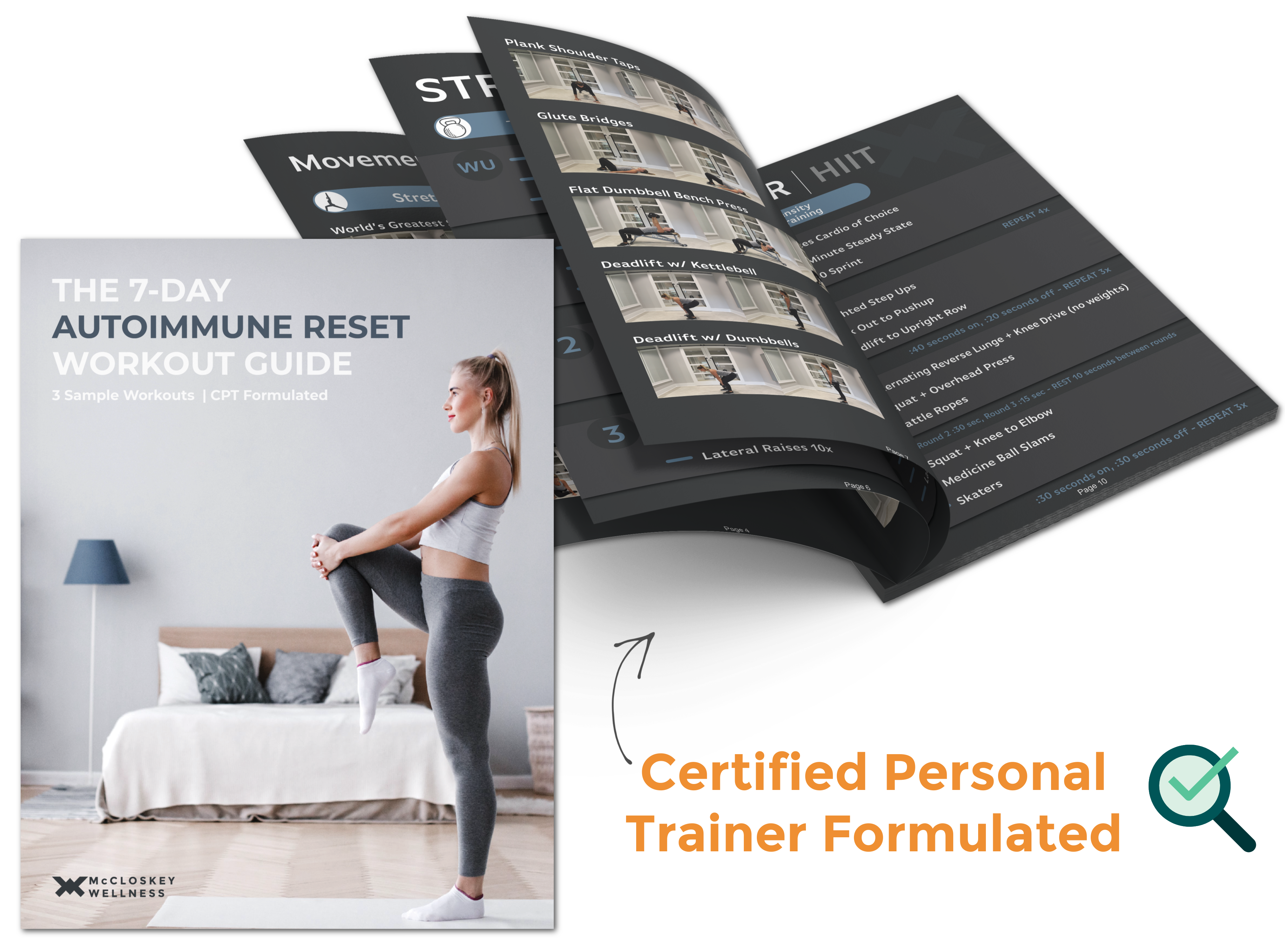 PROGRAM INFORMATION
HERE'S WHAT'S INCLUDED IN YOUR COURSE

LISTEN TO STEVE'S STORY
"If you get the chance to take the challenge, I would tell you to drop everything that you're doing and sign up immediately."
My Honest Disclaimer:
Hi. Craig here. I want to make sure you understand this program is not a replacement for medical advice given to your by your practitioner. Your results may vary significantly.
We do not diagnose, treat, heal, cure or prevent any illness, medical condition or mental or emotional condition and nothing on our website, its content or in our paid services is intended to diagnose, treat, heal, cure or prevent any illness, medical condition or mental condition. Craig McCloskey and all team members of McCloskey Wellness provide only mind and body transformation information and education. 
Our services are not medical or mental health advice. Craig McCloskey is a mind/body coach not a mental health or healthcare medical doctor. Nothing on our website, in our content or in our paid services should be construed as healthcare or mental health advice or as a substitute for a consultation with a healthcare or mental health professional who can review and advise you on your specific situation. 
Anyone choosing to implement any information on our website or in our paid services should obtain prior medical clearance from a licensed or registered healthcare or mental health professional to declare them sufficiently healthy, and determine that the information on our website or in our services is appropriate and useful for them. Do not disregard professional medical advice or delay seeking professional advice because of information you have read on our website, or received from us. Coaching is in no way to be construed as a replacement for therapy or medical advice.
© 2023 Craig McCloskey